PENLEY EXECUTIVE PLAYER WOOD

SHAFT SPECS
EP WOOD SHAFT SPECS
FLEX
WEIGHT
LENGTH
TIP DIA.
BUTT DIA.
TORQUE
TBAR MATCHED
A
66g
45″
0.335″
0.610″
4.5
YES
R
68g
45″
0.335″
0.610″
4.4
YES
S
70g
45″
0.335″
0.610″
4.3
YES
Ball Flight: Mid
Kick Point: Mid
---
WHO SHOULD PURCHASE THE EP WOOD?
The Executive Player Wood is designed primarily for the higher handicap player who has a slower transition/swing speed, yet wants to gain distance and accuracy.
---
NOT SURE WHICH PENLEY SHAFT IS FOR YOU?
Suggested Flex Selection by Swing Speed:
A – Generally 70-80 mph. – slower tempo
R – Generally 80-95 mph. – slow tempo
S – Generally 96-105 mph. – mid tempo
Penley suggests that you consult a Professional Club fitter or Contact Us– We will be happy to help answer any questions you may have.
---
MADE IN THE USA

Our shafts are designed, manufactured and built right here in San Diego, California. Carter Penley designs and oversees all manufacturing of Penley Shafts. You can be assured that each shaft designed by Carter Penley will always be the best, most consistent quality shaft you will ever purchase.
---
OUR TECHNOLOGY

TBAR™ (Tip to Butt Aspect Ratio) is a proprietary manufacturing process developed by Penley that produces the tightest most exacting tolerances from model to model, flex to flex, shaft to shaft.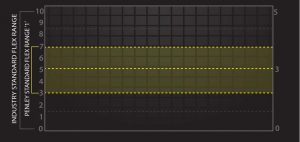 ---

Zone Flex™ Characterization – is another process developed by Penley utilizing the TBAR™ algorithm that simplifies fitting a player. These customized Zone Flexes are performance matched to an individual players' needs.
---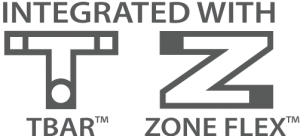 The TBAR™ algorithm, combined with our Zone Flex™ Characterization results in a shaft that is tuned to fit the player, not the player having to fit the shaft- giving the player greater versatility and customization and is built into every one of our shaft models.
---
NOT SURE WHICH PENLEY SHAFT IS FOR YOU?
For those that need a a different, more specific tuned shaft for their needs (such as higher/lower launch), review the Zone Flex Characterization Chart or click on the image below to fill out our online fitting form: